providing better opportunities
Pragnya Priya Foundation is a private, nonprofit organization, registered under Section 25 of the Companies Act, 1956 (Section 8 of the Companies Act, 2013). Also registered under Section 12AA and 80G of the Income Tax Act, 1961, the foundation was incorporated in 2012 and strongly believes in the principle "All humans deserve equal rights and opportunities in life." The organization works to enhance the lives of underprivileged families in remote areas of Andhra Pradesh and Telangana with insufficient access to education and primary healthcare.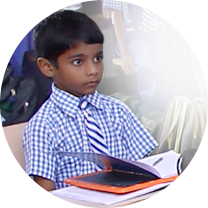 0
students currently
enrolled in our schools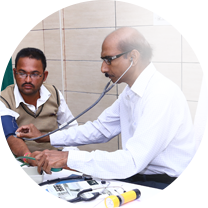 0
medical treatments/consultations
provided since 2012
Transforming the Lives of Thousands
We focus on improving people's health and well-being. We seek to empower people - especially those who have minimal access to resources - so that they have an opportunity to fulfill their dreams.

Education
Pragnya Priya Foundation runs schools in Andhra Pradesh and Telangana charging nominal fees despite being fully equipped with Tata ClassEdge interactive learning technology.
Learn more

Health
Pragnya Priya Foundation runs free, 24/7 ambulatory-care hospitals in Andhra Pradesh and Telangana, all of which are accredited by the National Accreditation Board for Hospitals and Healthcare Providers (NABH).
Learn more

Rural Development
Pragnya Priya Foundation has promoted and supported initiatives taken by local bodies, such as:
Supported, both financially and materially, the creation and maintenance of community-based infrastructure in villages, such as cement concrete roads and community centers.
Distributed water through tankers in villages hit by shortage of water.
Installed Reverse Osmosis (RO) plant in Ramapuram and Racherla for enabling access to safe drinking water.
more

+
glimpses
Catch a glimpse of the activities sponsored by Pragnya Priya Foundation
Help Us Make a Positive Difference
We focus on creating and improving infrastructure, such as:
Schools
Library: addition of new books
Reverse-plant to provide clean drinking water for students and staff
Computer lab: addition of new computers Furniture
Hospitals
Medical equipment, such as X-ray, ultrasound scanner, ventilator, ECG, defibrillator
Reverse-osmosis plant to provide clean drinking water for visiting patients
Medical camps in nearby towns
All donations will be used for the above-mentioned initiatives.
Donate Now